Focus on what you do best
Let us handle your website

Full Website Customization
If you don't have the time to customize your website, we're here to help! You can add this option when you sign up for your website or purchase it at any point afterwards.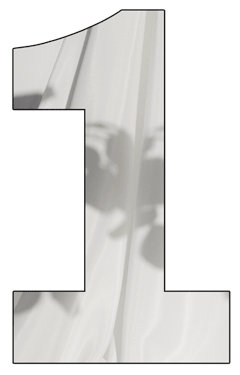 Collect Your Content
We'll send you a list of everything you'll need to send us for your website. Our checklist goes page-by-page over your template, describing everything you'll need to upload in our portal. This includes:
Font choices
Color choices
Logo
Images
Copy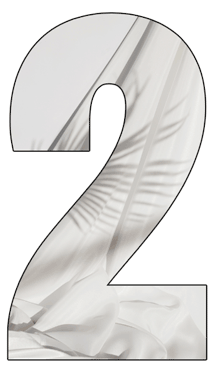 Upload content to our portal
Log into our portal and upload all of your choices and content.
Our portal makes it easy to see what you need to upload and which design choices need to be made.
Your choices will not be submitted to us until the entire form has been filled out and all of your photos and copy have been added
We customize within 48 hours
Once the form has been submitted to us we will customize your site within 48 hours.
We provide one free revision if you're not happy with how something looks.
Launch and share your new website!
Website customization is $79 for Business Basics websites and $249 for Business Breakthrough + Business Ascension websites.
*All websites come with a free template upgrade after 3 years of continous membership, including free customization!

We're not all copywriters, and convincing people to invest in your services can be challenging. If you're not confident in your copywriting abilities, try using our Web Copy Workbook, which will walk you through the process.
If you don't have the time or energy (or would just rather let the pros handle it), our copywriters will be happy to write your website copy for $150 per page.
The process will involve you filling out an extensive form telling us all about you, so we can craft the perfect voice for your business, your services, and your goals.
Struggling to write captivating copy for your website?
Download our free 60 page workbook to craft copy that speaks directly to your audience + converts them to loyal customers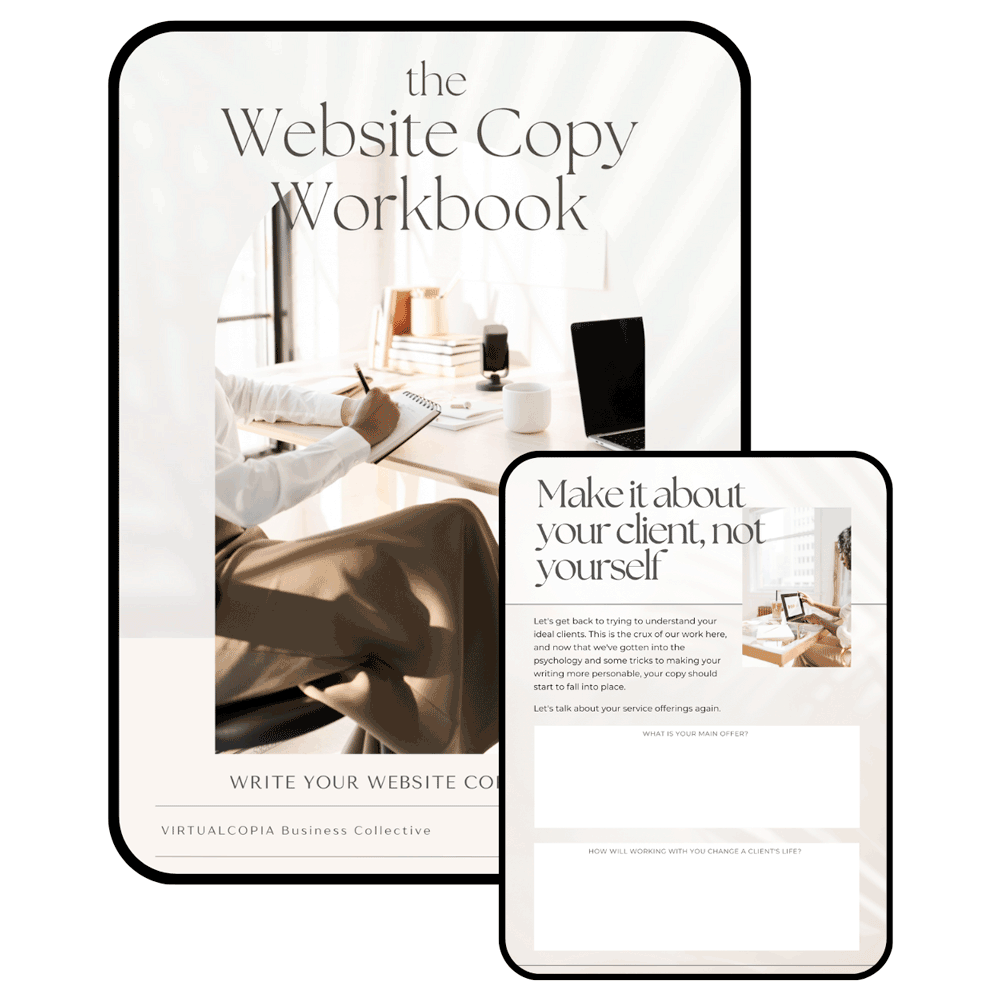 Full Service GDPR Compliance Setup
If you're not in the web design business, you may not be familiar with GDPR and CCPA . Basically, they are privacy protection acts that require websites to list all tracking that may occur on a site and give visitors the option to opt-out. It also grants visitors the right to request access to their personal data and ability to delete it.
The repercussions for not complying with these acts can be significant, including huge fines (up to 10 million Euro or 2% of your previous years earnings—whichever is higher), though you'll usually be issued a warning first. 
Unfortunately using services like Google Fonts and third-party marketing tools often leave you in non-compliance. We give our members all the tools they need to make sure their websites are GDPR and CCPA compliant. If you want to ensure compliance but don't have the time or technical confidence to undertake the process, we can handle it for you. 
Full service GDPR + CCPA compliance setup costs $114 per website.