All of your hard work and effort—combined with a little luck—has clients beating down your door. Here's some of the best virtual assistant tools to help you build a smooth and easy client relationship right from the start
At first, it all seemed so easy. You picked up that first paying client, you exchanged some emails, sent PDFs for them to sign, and they sent you a paper check in the mail (how quaint!). But now all of a sudden, you find yourself with a dozen clients emailing you at three different addresses, papers clogging every square inch of your office and you can't find the details of the proposal you sent to…you're not even sure whom.
Scaling up a business can be a tricky and daunting task, but do not despair — you are not the first, believe it or not, and that's why there are several tools out there that have been developed for just these types of scenarios. We're going to cover a few of the essential virtual assistant tools that can help pull everything together in one place and create a workflow that suits your needs and style, not to mention make your life WAY easier and your growing business much more efficient and easier to manage.
CRMs — the swiss army knife of your virtual assistant toolbox
First of all, what is a CRM? CRM stands for Customer Relationship Management, and while the term refers to an overall customer relations strategy, it also more specifically refers to a category of products that assist with client management. This is a specifically helpful virtual assistant tool since they interact almost exclusively with clients via electronic communication (as opposed to face-to-face).
A quality CRM software, once set up to your personal workflow, is a beautiful thing and one of the most extensive and valuable virtual assistant tools you'll use. It's software that manages your client communications, proposals, contracts, signatures, pricing, hours, and pretty much anything else related to a project. They keep everything nice and tidy and all in one place, allowing automation of some of the most mundane tasks to free you up from the smothering minutiae of everyday business. Let's take a look at some of the best of the best: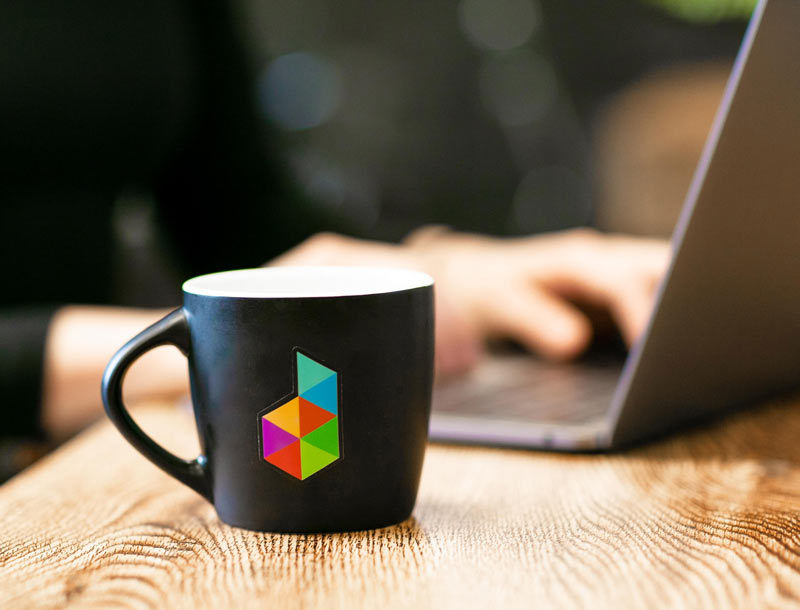 Dubsado is a well-respected CRM tool that is widely used for its customizability and automation. Almost to the point of too much, for some people, who may find the dizzying array of options somewhat confusing. We love it though. While it can take a little time to get your own design and workflow set up, having access to all of the customization really allows you to adapt the software to exactly your liking.
As a virtual assistant tool, people love Dubsado for how neatly everything is pulled together into an elegant yet powerful client portal, making it simple for your clients to keep track of everything as well.
All of your communications are right there, even if your client manages to delete it from their external mail, which can prove helpful if there's any dispute about what was or wasn't said or agreed upon
Contracts and proposals are all saved in the portal
Send and have clients e-sign documents
It's all white labeled, so you can extensively brand it any way you want with your own colors and logos.
It tells you when a client opens your emails, which is a small but vital feature
All of this is offered for FREE, for up to three clients at a time anyway. There are two tiers of paid subscription at $200 or $400 per year which allows unlimited clients and projects and adds some features such as more elaborate automation and templates, but the free version is a great way to familiarize yourself with Dubsado and decide if it's the right one for you in the long term. If you're looking to get started with Dubsado and have more than three clients you can get 20% off your first month or first year, depending on your payment plan, with our code virtualcopia.
Zoho CRM is a lot like a scaled down Dubsado. There's not quite as much customization available, but there is a lot of automation to smooth things along. One neat option is a task creator. Say for example a client has read your emails but has not yet responded. Zoho can create a task for you to follow up on your communication so things don't get lost in the mix.
Like Dubsado, Zoho is free for the first three clients and paid after that. They have four tiers that increase your options, from just under $170 a year to $624 for their "Ultimate" platform.
As a basic virtual assistant tool, one of the entry level tiers would do just fine unless you massively scale up your business in a real hurry.
Honeybook is a lot like Dubsado, offering very similar interface and automation options. Unlike Dubsado, there is no free option. There is only a seven day free trial before you have to buy into their paid tier at $39 per month or $390 annually.
Honeybook gets some of the most rave reviews from users on the actual product itself, though many people review their customer service poorly. If you're the type of person that is not intuitive with software programs and requires a lot of hand-holding and assistance, this could be a sticking point.
Hubspot is renowned as a virtual assistant tool for their marketing and SEO strategies and receives good reviews overall as a CRM. It does have a free version which is open to as many clients as you want, but almost everything is Hubspot branded until you get into the paid platforms, which start at $45 per month and go up to a staggering $1200 per month for the enterprise version.
As a beginning virtual assistant, you could get away with the free version, although we recommend branding every tool you can with your own brand, which is unavoidable here without forking over a significant amount of dough. Additionally, the free version's options are more limited all around compared to Dubsado and Honeybook's free versions.
Project and Task Management
There are a number of virtual assistant tools that help you organize and prioritize your own in-house workflow. Most of them allow only a limited number of users for free, but as a starting virtual assistant, you'll likely only have yourself or a very small team at the outset so they should suffice for a beginner.
ClickUp's project management software tool is a simple yet sophisticated program that helps you manage your projects in a clean and easy to understand format. It's highly customizable and simple to use. The basic layout is essentially a checklist with which you break your overall project down into bite-sized tasks. Alternatively, if you're a spreadsheet fanatic, there is a spreadsheet style view you can use.
The free version gives access to an unlimited number of users, though all users are limited to the free options only. Buying into the paid tiers unlocks a world of versatility, such as unlimited cloud storage, unlimited integrations and dashboards for multiple users, you can even give guest users some limited access with your own specified permission sets.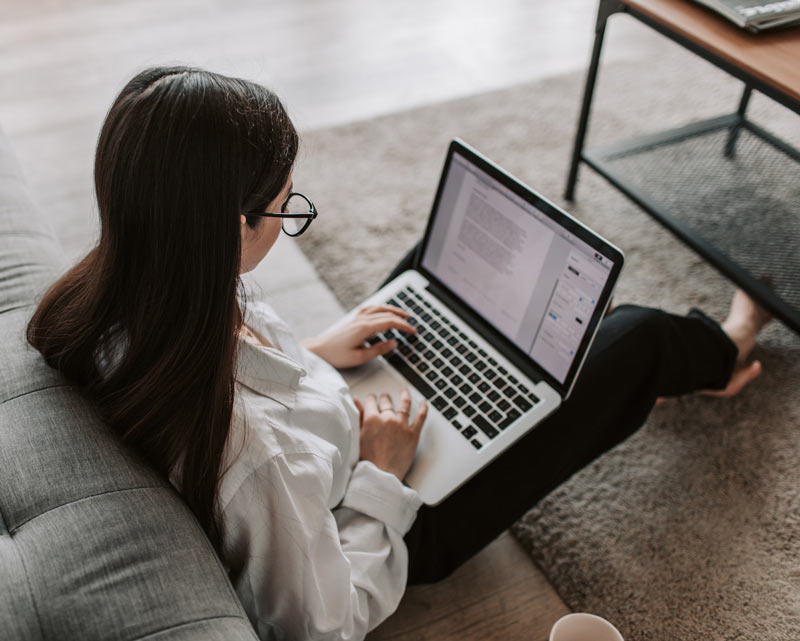 Asana is a stellar virtual assistant tool for a beginner. It's one of the more powerful project management tools available, even within the confines of the free version.
You get unlimited tasks, projects, messages, even unlimited file storage. What you don't get until you step into the paid platforms is a lot of the templates and forms which are so valuable to someone who is just starting out. However, Asana is one of the most reasonable tools out there, at only $11 or $25 per month (with an annual subscription), depending on the tier.
Other notables
There are a couple of other notable project management platforms out there as well such as Trello, Basecamp, and Monday.com that have similar features and functions, though no matter which of these virtual assistant tools you choose you'll find them massively helpful at organizing your in-house workflow.
Accounting Tools
At some point very early on in your business' life, you'll want to get a handle on your finances, and the sooner the better. We've written at length about how important it is to keep your personal and professional finances separate, and acquiring some basic accounting software is a great way to start. At the bare minimum, you'll want a simple spreadsheet that keeps track of your business income and expenses, though over time you may find yourself in the need of some other more advanced features.
Virtualbooks
Virtualbooks, Virtualcopia's accounting software, is free with membership to the Virtualcopia Business Collective. It's a super-simple spreadsheet software that keeps track of all your income and expenses and estimates your tax burden in real time, so that you're never surprised come tax season.
Freshbooks has a lot to offer, though there is no free level. You do get a seven day trial period to check it out, and there are some slick features when you do enter the paid platforms, such as invoicing and payment processing. There's even an option of giving your accountant access to your books.
The most entry level option at $4.50 per month only lets you invoice and bill up to five clients max, so you may find yourself quickly running out of room, but the next level at $7.50 per month lets you handle 50 which should satisfy most virtual assistant's clientele load.
Quickbooks is the most robust of the options, though most virtual assistants wouldn't necessarily need this kind of accounting power. It does have invoicing and the ability to accept e-signatures at the entry level which is nice. $12.50 per month gets you the basic level which only supports one user. The next level of membership allows five users, and adds a time tracker for your clients or projects and some inventory options (which as a virtual assistant you would not be likely to utilize). 
Other virtual assistant tool mentions
Zoho Books and Wave are two others that get some attention and will do basic accounting. Wave's free platform offers a whole host of slick automation, although payment processing is done on a per-charge basis, which can get expensive quickly.
Password Managers
Often you'll need access to a client's various accounts to perform the work you've been tasked with, whether it's email accounts or social media accounts. While a client could theoretically just send you their passwords, many are not comfortable sharing that personal information. Plus, that could open you to issues, should your information get compromised and the wrong people get their hands on your client's sensitive data.
That's exactly why password management tools were created — they provide a way for a client to grant you access to their private accounts without you ever seeing or possessing the password. As a virtual assistant tool it's essential.
LastPass is the gold standard of the virtual assistant password manager tools, offering a free version or two paid tiers. The free version only lets you work with one client on one computer which might work for some solopreneurs, but as soon as you get a second client or add a device you'll need to upgrade to the paid versions. At $3 or $4 per month, it's pretty affordable, and opens you up to multiple devices, clients and users. You also get one GB of encrypted storage and some sharing options.
1Password is another popular and well-regarded password manager, though there's no free version here. Just a free 30 day trial before the $7.99 per month charge kicks in. The options are very similar to LastPass' higher tier but also include some nifty features like account recovery and secure vault sharing.
The last one worth mentioning is Bitwarden. It offers a free version like LastPass, which offers almost exactly the same features, but at $10 per year its paid version is roughly one quarter of the price of LastPass' first tier.
Build your virtual assistant toolbox
When starting out as a virtual assistant, it's good to be conservative with your spending, as it can get out of hand pretty quickly with all of the startup costs. However, there are certain tools that sooner or later you'll find yourself gravitating towards that will make your life easier and smoother all around, increasing your efficiency and ability to keep growing and scaling up.
These four different virtual assistant tools are a great place to start.
Matthew Ogden is a Minneapolis-based copywriter and content writer and editor. He's written for national retailers and lobster roll companies alike. When not writing he can be found nose deep in a book, writing and performing music, or nerding out about guitar tone.