If you've already read some of our guides to starting a Virtual Assistant business, you'll notice that we say that you can absolutely start your virtual assistant business without a website. It's true!
We once hired a virtual assistant who had only a PDF that served as an offline website. It had most of the relevant content you would find on a simple business website like an about section, service offerings, a portfolio of previous work, and a section with pertinent contact details. Almost everything we needed to make a hiring decision was presented as neatly as if it were a simple website. 
Upon talking to the prospect, we learned that she had recently graduated from college and was just starting to seek clients for her brand-new virtual assistant business. We hired her based on her communication style and her previous work which we were able to easily view in the PDF.
So why don't we advise all aspiring virtual assistants to create PDFs instead of websites? If you absolutely cannot afford a professional website when you are starting out, that's totally understandable. It's hard to find high-quality affordable business websites, and the process of setting up a business website can seem daunting. The most important thing is that you get your name, skills, and services out where potential clients will see them.
Are there other options if you can't find an affordable website for your virtual assistant business?
If you have no budget starting out, get creative with this by presenting your work in a finely crafted email template, or website-like brochures you create in Canva or Adobe CC. If the skills you use to create your digital presence are the skills on which your services are based, hiring managers will take note. While this is a great way to start out, chances are you will be hired at a junior level.
Without a professional website, you're likely to be passed over for a virtual assistant with more professional experience, or at least one who presents that way. You can look at your presentation like a resume–it literally serves the same function.
In today's hiring ecosystem, a professional website serves as a cross between a business card and a resume. It is a format that hirers are used to and comfortable with. They can access all of the information that allows them to extract a professional first impression, as well as get a glimpse into the hiree's personality.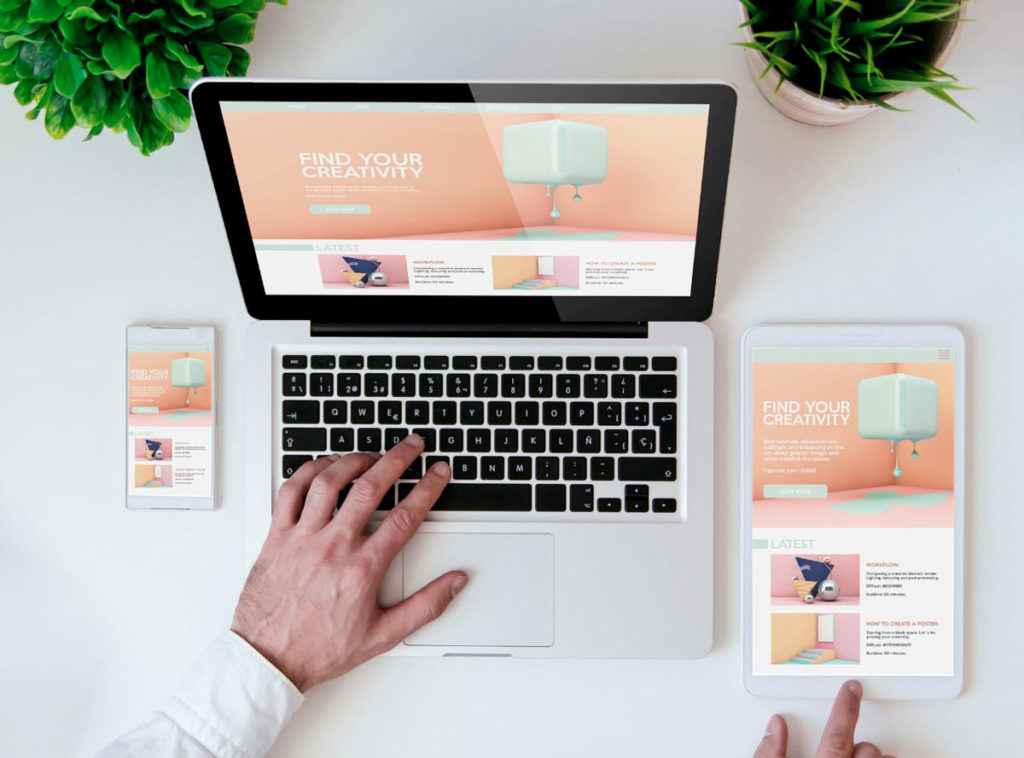 Long story short, if you want to be considered for higher-paying virtual assistant contracts, you need to present yourself as a well-qualified professional.
While it is technically possible to go without a website, your chances of success and ability to capture leads and clients increase exponentially with a well-built one. Oftentimes, whether or not deserved, the more bells and whistles your website has, the more you will be sought after.
Where can I find an affordable professional business website?
We're happy to provide the best professional websites for virtual assistants, whether you are just starting out or are looking to step up your game. We want business websites to be accessible to everyone so we've created this platform to make our websites affordable. Check out our site templates to see which one will suit your virtual assistant business needs best.
We offer built-in subscription payment systems, booking systems, and almost anything else you could want in a website.
Welcome to the Virtualcopia Business Collective, where we provide not only affordable business websites, but also contract and onboarding templates, and a treasure trove of resources to help you start your virtual assistant business.
Matthew Ogden is a Minneapolis-based copywriter and content writer and editor. He's written for national retailers and lobster roll companies alike. When not writing he can be found nose deep in a book, writing and performing music, or nerding out about guitar tone.