Finding a professional community as a freelancer or solopreneur can be especially challenging, especially when you work remotely. We've gathered the 5 best Facebook groups for networking and collaborating when self-employed. These groups are, for the most part, geared towards the ladies. Sorry, fellas.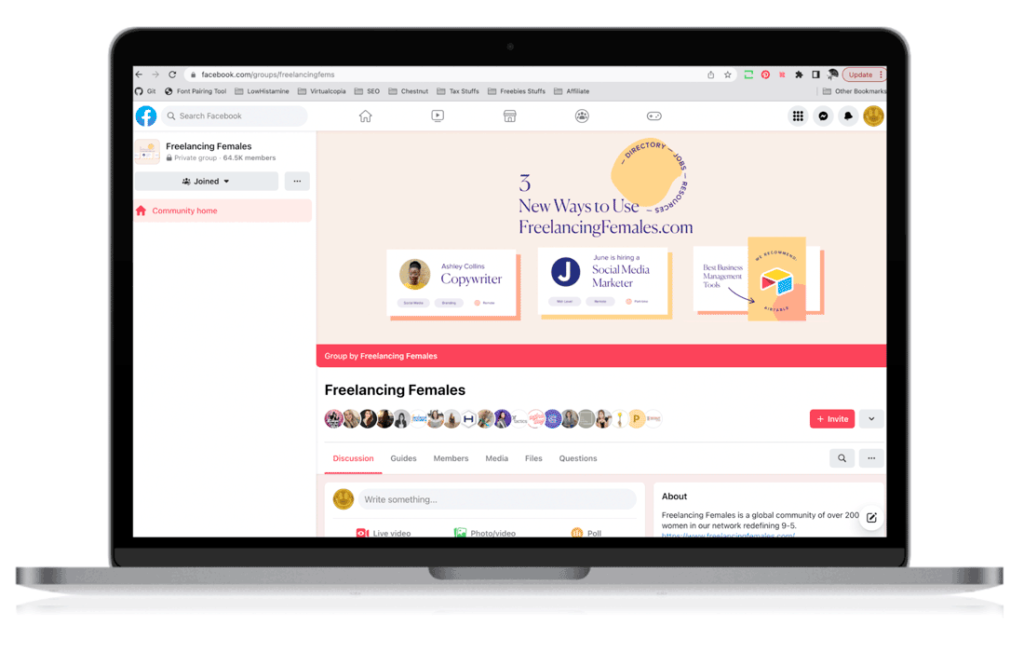 Freelancing Females is an interactive resource, comprising over 200,000 female small business owners. The FB group serves as the public arm of the paid membership group Freelancing Females. FF is invaluable for its user participation and community mutual support. If you search previous posts for anything from how to deal with problematic clients to business banking advice, and everything in between, you will find countless posts of members sharing experience and advice. It is not uncommon for members to post when they are looking to hire someone, so I recommend you go sign up now!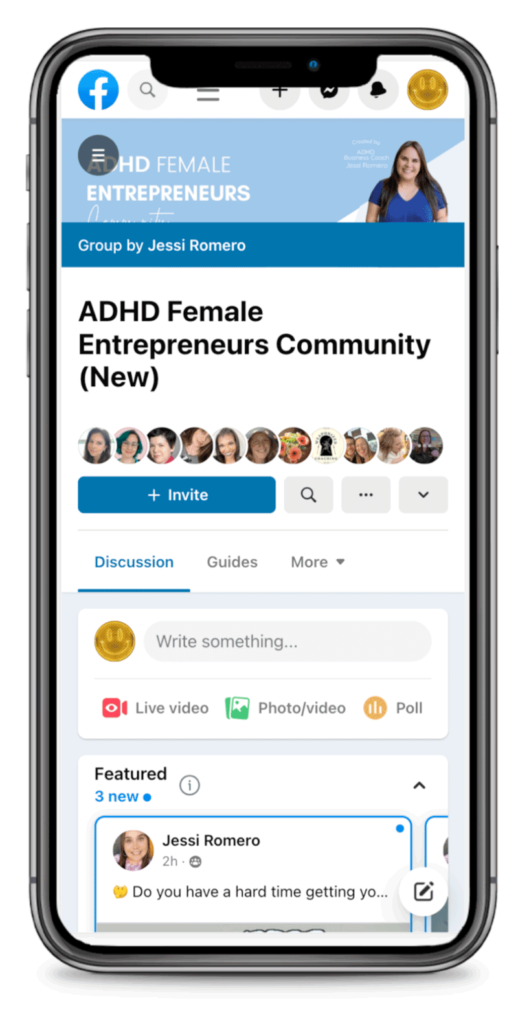 This group is geared toward female entrepreneurs with ADHD, whether diagnosed or suspected. Members share some of the most valuable advice I've encountered on any freelance networking group and the opportunity for networking is huge. The creator of the group, ADHD business coach Jessi Romero, moderates this incredibly inclusive community and has built it into one of the most supportive corners of the internet. 
Esther Inman is the woman behind the Virtual Assistant Internship. This well moderated group provides work from home job listings and a great community sharing freelance resources. The group shares legit postings for freelance contract opportunities, but the community engagement is a little lower than other groups listed here.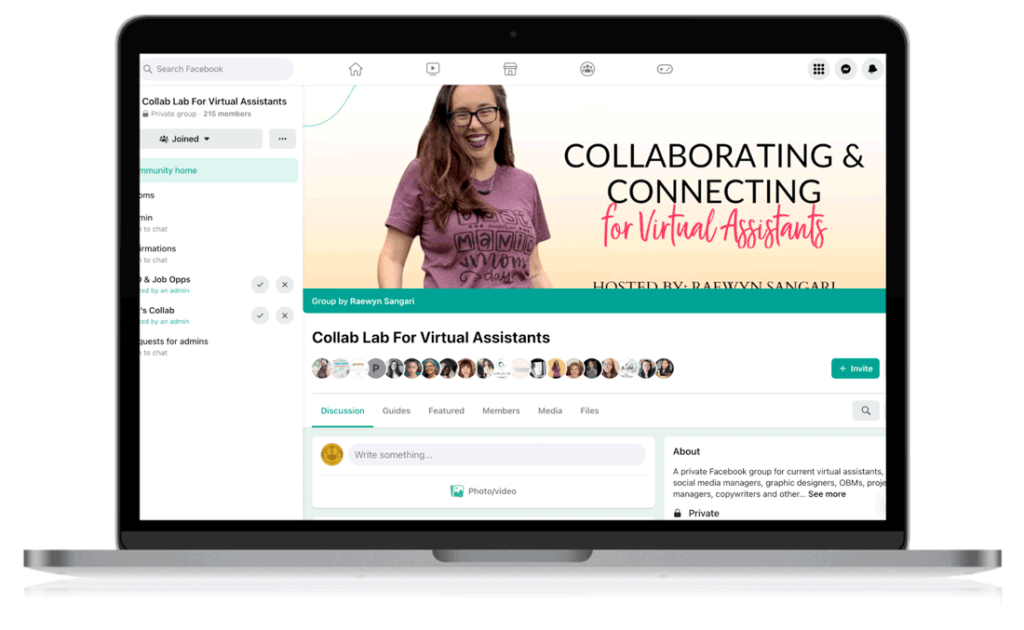 Collab Lab for Virtual Assistants was created and is moderated by Raewyn Sangari of Unicorn VA Basics. The group is a treasure trove of introductions and collaboration opportunities, providing virtual assistants a ton of networking opportunities. Raewyn is such a cheerleader for her community and professional network and that enthusiasm radiates in this group.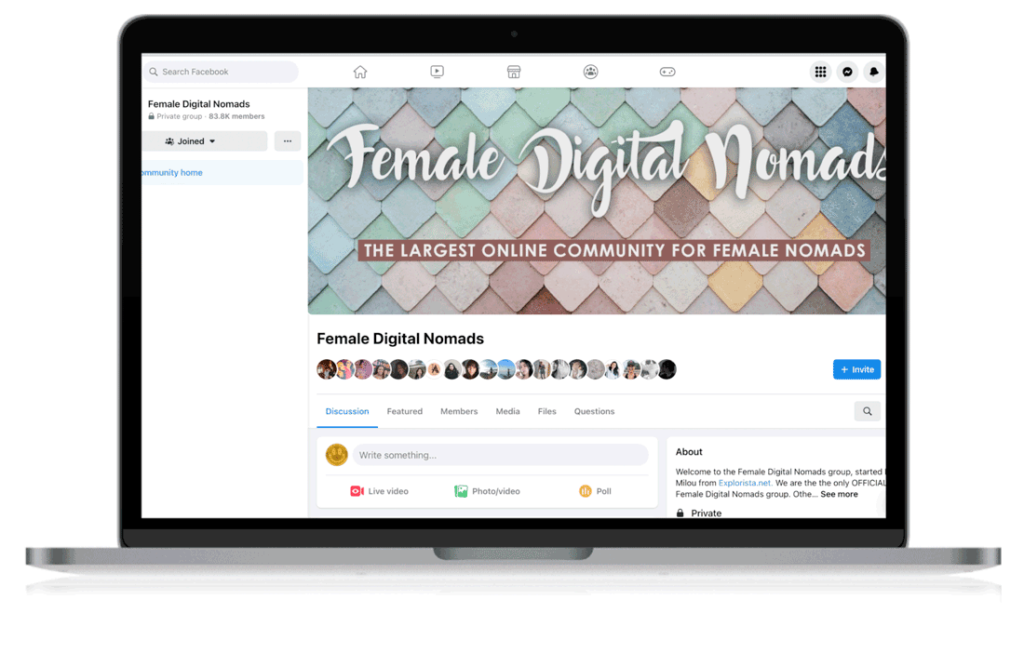 This is an incredible group of *generally* location independent working women created by Milou Van Roon of the travel blog Explorista.net. You don't need to be a digital nomad to join, but you should be interested in traveling or working remotely. The content in this group is quite varied, including job opportunities, advice on remote working locations, freelancing, marketing, and general support. Not everyone in Female Digital Nomads is a freelancer or self-employed. Many teach languages abroad or remotely, or work for big companies. It's still a great resource for freelance networking, and one of my all-time favorite Facebook groups. 
I am the founder of VIRTUALCOPIA Business Collective and a self-employment enthusiast. I hope to inspire others to take a leap into their own entrepreneurial journeys while providing resources and support, and facilitating a community.